Shopping Basket
Your Basket is Empty
There was an error with PayPal
Click here to try again
Thank you for your business!
You should receive an order confirmation from Paypal shortly.
Exit Shopping Basket
It was so good to see the return of Arts Festivals in the UK. It really does show that we are starting to see the UK arts world making a come back. Old faces and new faces came together, it was at times quite emotional as it has been a struggle for many creative people not to see each other.
Creativity has blossomed in some ways over lockdown. Whilst it may have felt stifling, to see artwork hung in all it's glory in the bright white marquees was like seeing the sailing ships at sea against the bright summer skies. Laughter and voices once again could be heard and people sat on the grass eating ice creams and whilst social distancing was still very much in mind it was lovely to see the appreciation everyone had for art and creativity and the community that it encompasses.
All in all the arts is coming back and it is so lovely to see and be part of.
I was lucky enough to be demonstrating at Broadway Arts Festival that bank holiday weekend and created a kingfisher in all its splendour. There seem to have been many more sightings of them of late and of course there is the Kingfisher Arts Trail here in Worcestershire so it seemed rather apt. He was created in Derwent Lightfast with a pastel pencil background and will be winging his way to Cumbria very soon.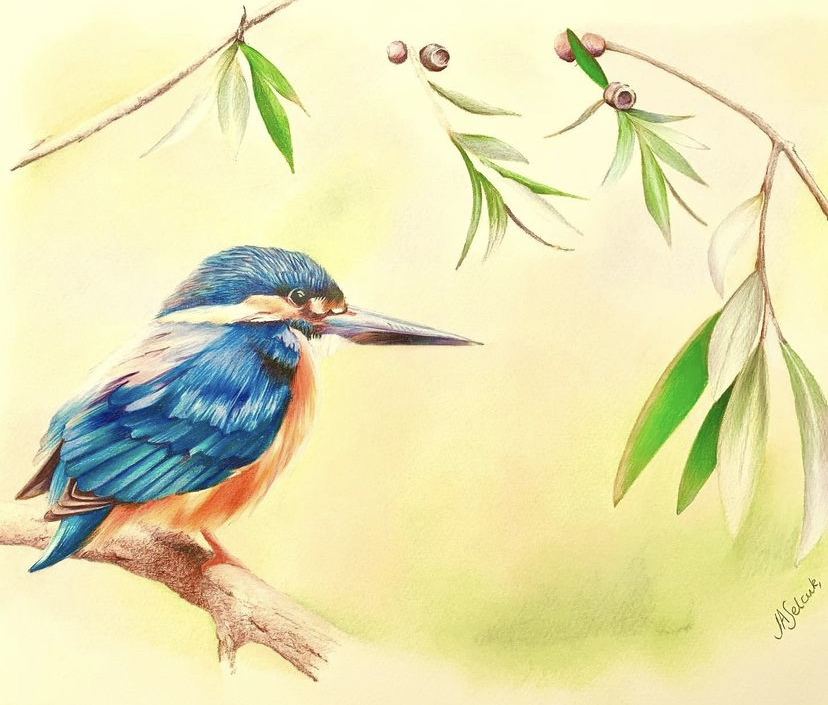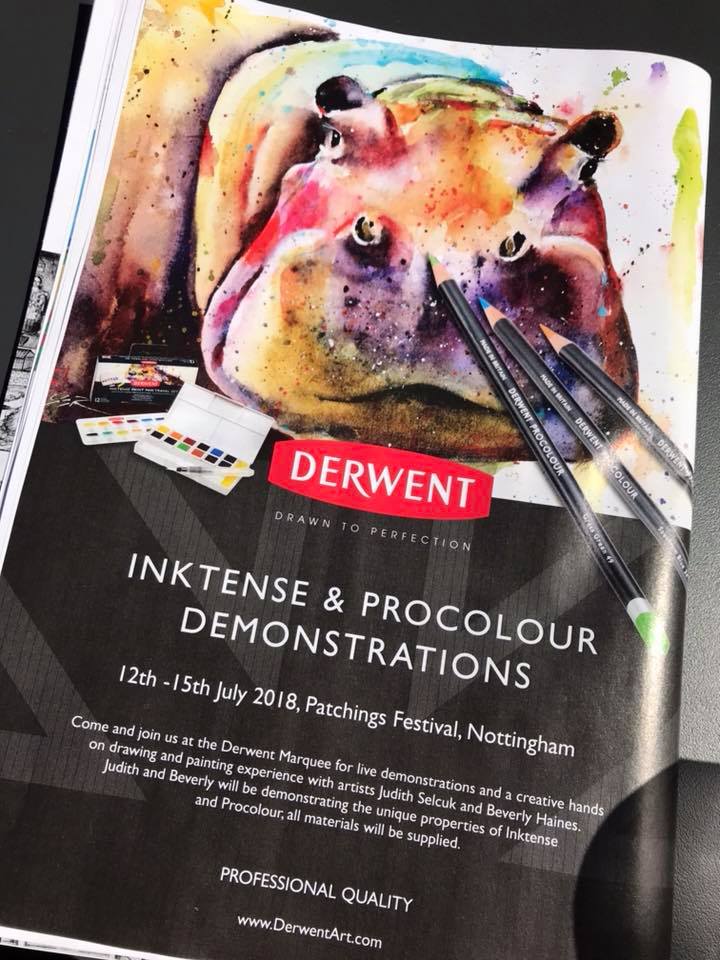 I still remember my very first time at Patchings some years ago and I have been every year without fail since. It is the one place where you can indulge yourself in art  purchases without feeling guilty! Not only that but I always come away feeling inspired and have learnt lots of new things from the demonstrators, workshops and artists, it doesnt matter how experienced we are we all learn something new each time.
This year is promising to be a very exciting one, I am demonstrating again for Derwent which was fantastic last year with the launch of my favourite pencil Procolour but this year not only do I get the opportunity to demonstrate them again but also the very new and exciting Lightfast range will be launched whilst I am there.
Alongside artist Bev Haines who is a genius with Inktense there will be a programme of 6 workshops a day, three with Bev and three with myself. We will be creating succulents, colourful vivid fruit and flowers on black and learning to blend both different ranges. Bev will be demonstrating the new Inktense Pan painting set and whilst I hope to be able to do her workshop myself when I am not in the demonstration marquee you will be able to find me demonstrating on the Art shop Skipton stand in the Art Materials Marquee.
The really great thing about Patchings is the people you meet and being able to share creative processes and inspire others to enjoy art. Art is such an important part of our lives and often goes over looked in our busy lives.
Please do pop in to see me it would be great to see you!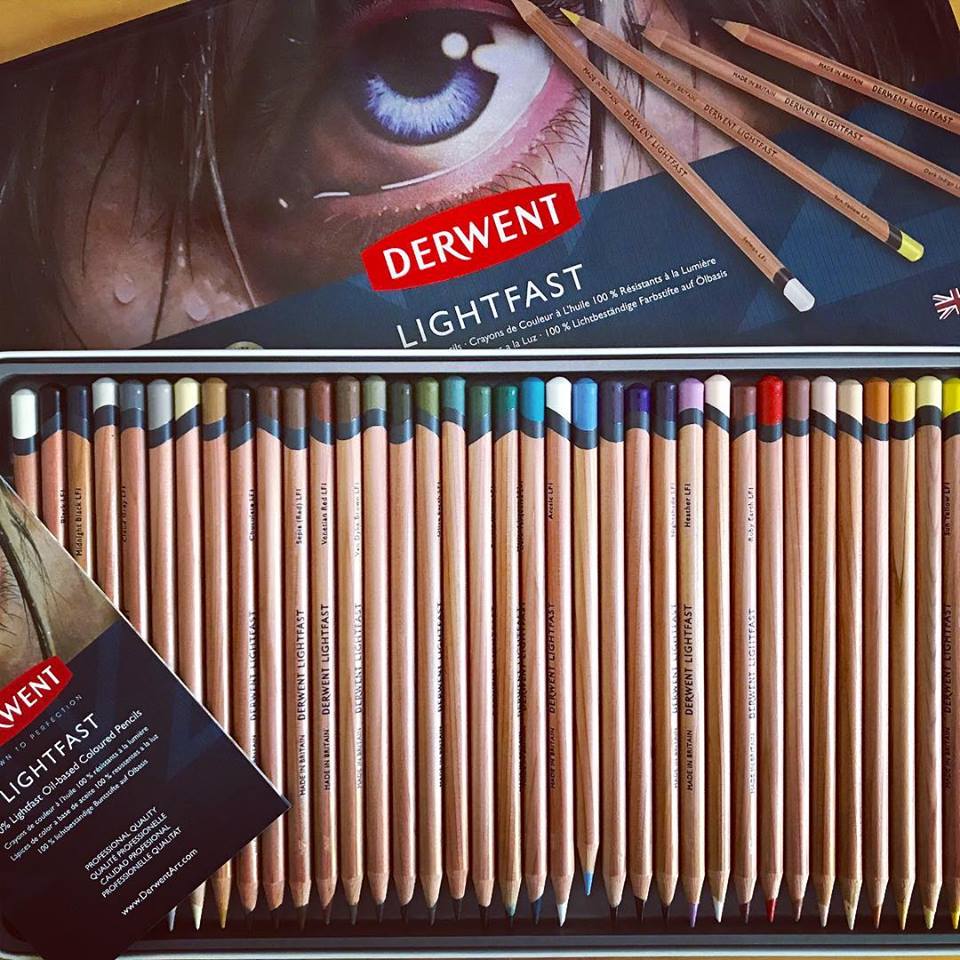 This year has been so exciting and we are only in May!
At the beginning of the year, January to be precise I was so lucky to be taken to Frankfurt by a pen company called Shachihata who make Artline pens, it was an experience of a lifetime.
I demonstrated for four days and met so many lovely people.
Then in April I was again demonstrating for them at the London Stationery Show at the Design Centre, this time I held daily workshops using their lovely brush pens that are highly pigmented permanent water based brush pens that allow you to create amazing creative effects with proffessional results. The people who attended the workshops all did really well and enjoyed learning how to manipulate the ink for fun effects.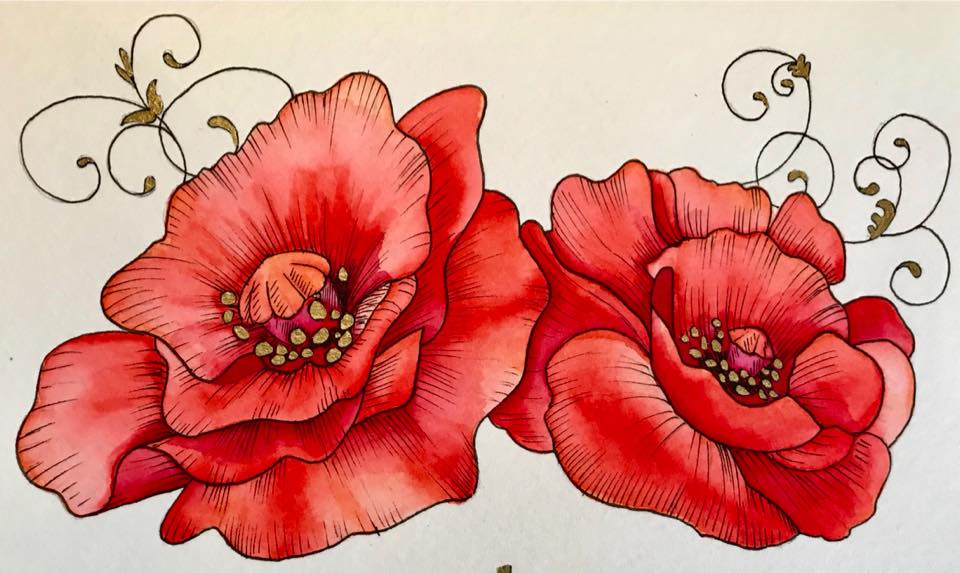 /